March 18, 2020
Hi Everyone,
Brandon here with Live Next Level. With the ongoing news of coronavirus, (COVID-19) in Canada, I wanted to reach out personally to discuss the measures our company is taking to make sure our clients can feel safe and secure using our services.
While the public health agency of Canada has assessed the current public health risk as low, we feel the need to take every precaution necessary in order to ensure our customers and clients are safe and healthy. 
Since I started the company back in 2011, the comfort, trust, safety, and happiness of our customers has always been my priority. That customer experience is what has fueled our growth over the years and has led to an amazing customer base which I am beyond grateful for.
With that in mind, I want to share with you some things that our team is doing to protect our customers' health and safety, in light of concerns surrounding the coronavirus(COVID-19).
We are strictly following all health information provided by the WHO (World Health Organization), the CDC (Center for Disease Control and Prevention), and the Government of Canada.
As a team we have met and reviewed recently released Worksafe BC guidelines on preparing workplaces for COVID-19 to ensure that we are all educated on steps we can take to protect ourselves, each other, and our customers. As well as reviewing the proper guidelines for handwashing. 
Here are some of the precautions we will be taking and how they may affect your services…
General: 
All workers who are ill will remain home. If their temperature is elevated, or they feel even the slightest bit unhealthy, we don't risk it. We send them home.
The entire service from start to finish can be done by practicing social distancing. Quotes will be sent by email. Payment can be arranged with the office over the phone or by email while booking the appointment. Our technicians can arrive and do the work without even knocking on your door.
Window Cleaning: 
Although much of our work takes place outside, we do perform certain services inside our customers homes such as indoor window cleaning. We haven't completely suspended indoor window cleaning yet but when it comes to this service our team must take extra precautions. If for some reason you are uncomfortable with our technicians entering your home, we completely understand. With that said though, here are some of the precautions they will be taking.
Precautions:
Before entering and exiting your home each technician will sanitize or wash hands to ensure everyone's safety.
Technicians will wear disposable shoe covers.
We don't reuse towels from job to job. Each towel used in your home will be freshly laundered, and only used at your home. At the end of the day, all of our used towels, drop clothes and other soft goods are thoroughly laundered before being circulated back into use.
We don't reuse our cleaning solution between jobs. We use only fresh, clean, soapy water at your home and when we are done with it we dispose of it – And remember, our window cleaners are in a perpetual state of handwashing, so their hands are really clean :)
If you or anyone in your family is sick/feeling a bit off or has been in contact with someone who has travelled, or been exposed to the virus, we ask that you notify our office before our team arrives so that we can reschedule the appointment. We do not want to put any of our technicians through any unnecessary risk and our employees have the right to refuse service if they feel unsafe.
Gutter Cleaning: This service is performed outside and has no need for close contact. General standards apply.
House Washing, Deck Cleaning, and pressure cleaning: We've actually found that the need for this service has increased. The cleaning solution we use for our house wash, deck wash, and pressure washing has been identified by the CDC as an effective disinfecting agent. This means it will kill viruses including the coronavirus(Covid-19). The solution we use is a proportioned mixture of soap, sodium hypochlorite (bleach) and water. If you are interested in regularly disinfecting your outdoor decks/outdoor living spaces yourself we are happy to share the best way to do it.
Moss Treatments: This service is also done outside and with a very strong % of sodium hypochlorite. No close contact is needed and the solution both kills the moss as well as disinfects.
Our Role In the Community: We take an active role in the Kelowna community and support local public health authorities in their response to confirmed cases and exposure risks of COVID-19. We will continue to provide updates on issues that may potentially affect the health and safety of you, or our team members. We are committed to being proactive in our approach to slow down this curve of infection by practicing social distancing and following all advice from the government of canada even if it should hurt our financial state.
For the latest recommendations and guidelines, please visit the World Health Organization, CDC, and Government of Canada Websites.
Thank you for your trust, support, and loyalty.
I'm optimistic that if we can come together as a community and follow all government protocols QUICKLY and STRICTLY (as tough as they may be and with impact to our businesses), we can overcome this tough time together and enjoy a beautiful Okanagan Summer on the other side of it.
This too shall pass.
To end on a positive I wanted to let you know that we will still be donating $20 of every window cleaning booked in the month of March to the BCSS in support of mental health and fighting mental illness. If this strain has impacted you imagine those who are not as fortunate and who struggle with mental illness at a time like this.
Stay positive my friends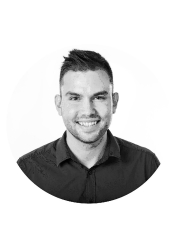 Latest posts by Brandon Gawdun
(see all)