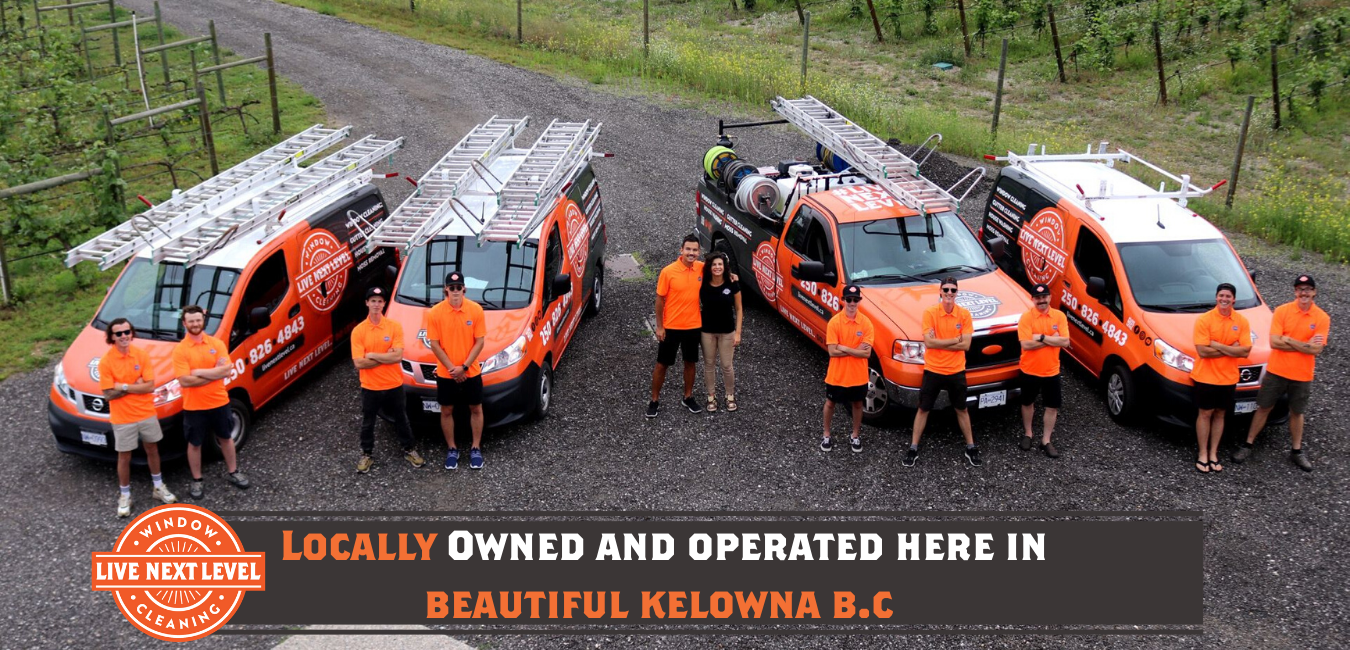 We've invested heavily in 3 things. Our people, our process, and our service.
NEXT LEVEL People
Happy technicians make happy customers. Period. You are going to love our positive, motivated, and happy team that will go out of their way to make sure you have had a good experience with the company. Personal growth and a desire to be better everyday is a priority for anyone working at Next Level.
Next Level is completely transparent with the entire team.  Our technicians know what we what we charge, what we make, and why we do what we do.  They understand that a win for the customer is a win for the company, and a win for the company, is a win for the team. We strive to create win-wins in every aspect of our business. This is instilled in our culture.
Investing in our team, maintaining an open book policy, and focusing on proper recruiting has consistently brought us team members that are motivated to serve you at a high level.
We hold company culture at an even higher standard then technical proficiency.
Our belief is that if we focus on making work a fun place, where they are incentivized to learn and grow every day and to be accountable for their growth, then our employees will naturally be absolutely amazing.  Look window cleaning is great and all but can you imagine the thought of knowing that the absolute BEST you could ever be is a fantastic window cleaner? It is a depressing thought.  Most employees today view work as a commodity, meaning "I can trade one hour of my time for x amount of $".  That is why our employees are seeking higher learning and personal growth and the rewarding experience of being your most caring service company you have ever dealt with.  These skills and qualities can be transferred to anything in life.  It is our passion to constantly grow and learn.  To be the best we can be.  
Our employees are not labourers.  In fact below you can click and see some details from our NEXT LEVEL certification program that every team member runs through.  
The difference is not only in the quality of our team, but in the quality of their training.  We don't just train window cleaning.  It's the entire customer experience.  
The certification is a manifestation of our emphasis on continuing education and personal development.  So many companies just focus on being good at the "technical work",  but what extended value does that add to them when they move on to a higher paying job or career.
NEXT LEVEL Process
We have a passion for the industry. We are constantly attending business and training events that help us "Level Up" and innovate our cleaning processes and quality. We use the top of line equipment and CRM software to provide consistent and professional service. All service calls are documented, noted, and saved for future reference. We've heard over and over about the "Other guys" not showing up on time, taking forever to get back to you, or tracking dirty through your home during the service. We listened and designed a better company.
By investing more in our back end processes we are able to provide a more convenient experience by getting you your quote faster, avoiding damage to your home, and keeping up to date records on your past services so you never have to worry.
NEXT LEVEL Service
Have you ever spent money on a product or service and been disappointed or let down? Unfortunately it happens all the time. We don't want that to be your experience with Next Level. When were done with your service we want you to feel as though you are getting more than you paid for. Good service starts with good communication. We do our best to set expectations appropriately before we ever service your home and we will never try to sell you a service that you don't need. We provide up front pricing and budgets for all of our services and communicate before, during, and after, to ensure you know whats been done and are happy with the work. 
Have a Question?  Call Us! 250.826.4843