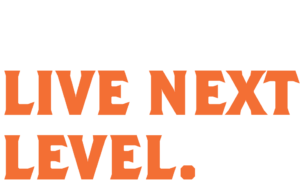 We take the anxiety out of window cleaning, gutter cleaning, house washing and more!
Whether its hiking, wine tasting, exercising, or out on the water with the family – We know what it means to live the Okanagan Lifestyle. THats why we designed our company to make cleaning SIMPLE and EASY. So you can have more time for the priceless experiences life dishes out, while at the same time keeping your home or property looking beautiful.
Request A Quote
Amanda Burns
02:43 18 Apr 21
Very pleased with all levels of service right from booking communication to service performed. Punctual, professional and good workmanship. Highly recommend!
Alanbonnie Mac
16:29 15 Apr 21
Fabulous service. Polite ,respectful,highly efficient. They to a amazing job inside, outside ans screens too. This is the second time we have had them at our house. They even noticed that we had a loose window. Service above and beyond for a fair and reasonable price.
Tracy Fiebelkorn
17:18 10 Apr 21
Crystal Lee
19:59 08 Apr 21
Two young men attended our home. On time and well-mannered. They worked well together and quickly/efficiently! This is our second time using this service and they were as awesome as the first time. We'll continue to book w your service. Well done and much appreciated!
My experience with Next Level has been fantastic. My windows look amazing! Cameron and Brendan were friendly, professional and paid great attention to detail. I have no hesitation recommending Next Level and I will definitely use them again.
Dylana Bloor
19:53 06 Apr 21
D Stratton
16:10 02 Apr 21
Nancy Rockwell
16:22 28 Mar 21
Randy Jones
14:08 28 Mar 21
Cameron and Colton were prompt and courteous. I put them on the spot by asking how long they thought it would take to complete the job, to their great credit they took more time than they had anticipated. This was reflected in the end result. After cleaning the windows inside and out they did a final inspection and asked us if we were happy with the service. We were very happy.
Bruce Adams
17:26 25 Mar 21
Hired them to kill moss on our roof. Reliable, COVID safe, friendly, excellent work; highly recommended
Jennifer MacDonald
17:54 19 Mar 21
I have used them before and have always been very very satisfied with their work. They are professional and always do a a good job. I can totally recommend them .
Anette Bulcock
23:42 17 Mar 21
We are very happy with the window cleaning services provided by Next Level. We had both the interior and exterior windows done and the individuals from Next Level did fantastic job They were on time and very professional. I highly recommend this company.We have also used them to clean our rain gutters and they also did a great job.
Geoff Inose
18:06 13 Mar 21
Aly Shipley
00:31 21 Jan 21
Clean windows are always enjoyed especially since we are spending more time inside looking out!
Patricia Dandeneau
17:36 20 Dec 20
Heather Kelz
19:34 25 Nov 20
Next Level did a thorough job cleaning our gutters, and were professional and courteous. Thank you!
Susan Noble
23:48 21 Nov 20
Our windows are beautiful! Having the interiors also cleaned, and all the screens...it's like we got a new glasses and can see our view now so clearly. Derek was really helpful leading up to the day. Paul and his colleague were professional and friendly. We will definitely call Next Level when it is time to clean our windows again. And we would use Next Level for other services offered.
Stacey Leigh
20:29 21 Nov 20
Sam did an incredible job. He was hear right on time. His attitude was awesome. We intend to have them back in the spring.
Kirk Mitchell
18:59 20 Nov 20
I found this company very friendly to work with. Professional, personable and efficient. They left zero mess after performing the gutter cleaning and quick response time for any inquiries. I would highly recommend them and will be using them again in the future.
Kari Palacios
21:03 06 Nov 20
Awesome service! Would definitely recommend to my friends and family. Derek was very helpful and helped me with all my requests.
Sydney Valentino
18:24 04 Nov 20
Bonnie Simpson
00:37 04 Nov 20
Great work with our gutter cleaning. Super professional, friendly and on time. Thanks for the great service.
Raphael Marinho
22:14 28 Oct 20
Sam and Paul did an amazing job with our 28 widows and two patio doors. The service this company provided was excellent and exceeded our expectations. Thank-you!
Jennifer Jones
17:19 28 Oct 20
Very professional and polite young men. Couldn't be happier! The windows were very dirty so they worked extra hard to clean them.
Jim Coughlin
21:49 27 Oct 20
Very professional and completed the job well on time and for the amount quoted. Their communication was fast and accurate and a pleasure to deal with. We have no hesitation in recommending them. These guys are amazing. The two young men that cleaned our windows were incredible. They are the cleanest they have every been. They were so careful doing inside and cleaned up after them. I will be using then again that is for sure.
Lynne Cameron
17:21 25 Oct 20
First time customer, easy to set up for a service call....made it very convenient for me while at work.I look forward to next year when I need my windows cleaned. Thank you team.
Ron Siccia
17:38 23 Oct 20
Liz Borrett
18:50 20 Oct 20
I have been using next level window cleaning for the past 5 years, they are the best! Friendly, professional, thorough.
I wasn't home when the windows were cleaned.... they look fantastic
Janis Kaban
17:26 19 Oct 20
I have used their service twice,and had total satisfaction. I would definitely recommend them to anyone that needs Any of their services!
Just Hair Studio
16:29 16 Oct 20
Brandon and his Crew are very professional, they come into your home, do their work, and when they leave the only way you would know they've been there is the SHINY WINDOWS left behind!!
Joy Zsombor
16:47 15 Oct 20
Next Level always does a great job. We use them often for window and gutter cleaning. The crew is always professional and well mannered. They also make it easy to get an estimate, select services, and make payment by using online tools that helps save me time.
Curtis Morcom
18:48 14 Oct 20
Communication is very smooth and professional. Will definitely consider using other services in the future.
Mignon Fritschi
16:27 10 Oct 20
All I can say is WOW. From my initial call, to post service, I am totally impressed. Luca came to do a quote. They gave me an approximate time. He called ahead of time to say he was on his way. He was dressed professionally and was incredibly friendly. After he left, I received an email saying a quote was on the way. The quote was exactly what they said it would be, and the time was a 2 hour window, so we were clear on when they would arrive. They said they would be there between 1-3... they arrived at 12:58... cleaned the gutters and they were gone. We then were sent another email asking for an honest review. This is as honest as I can be. Communication and professionalism is something that isn't overly common. Well done!!!
Mike stanley
16:49 06 Oct 20
The crew is very professional and personable. They always go above and beyond to make sure the job is done right. I would highly recommend NEXT LEVEL!
I was very impressed by the professionalism and quality of work done. The staff were very diligent and on time. They provided us with a quote for all services based on their measures first time out. It's a great idea as now I know exactly what it will cost for the other services for our place should we decide to Do them in the future.I give this company 5 stars.
Murray Roberts
22:36 25 Sep 20
Lisa de Boer
20:32 23 Sep 20
I have used Next Level Window Cleaning for window cleaning, house wash and gutter cleaning. The crew are friendly and do a fantastic job!I would highly recommend them!
Gail Temple
17:30 22 Sep 20
Kenneth Seymour
21:47 20 Sep 20
I'm very pleased with Live Next Level! The first phone call was very professional and helpful. I'm very happy with the completed job, it was done quickly and to a high standard. The invoice arrived quickly and was easy to pay. I would definitely recommend this company to anyone looking for a great quality gutter clean. The price was excellent. Will definitely use Live Next Level again!
Next Level Window Cleaning not only left my windows sparkling clean they also did a great job on cleaning my gutters and downspouts. They showed up on time, we're professional and left my house in great shape.
Pamela Glendinning
16:26 16 Sep 20
Great team of guys .My windows and glass railing are so clean Highly recommend Thank you
Couple of hard working gents made our windows (and there's a lot of windows!!) look clean, crisp and clear!! We had a lot of pollen, construction sawdust and such and they made them all look like new. Highly recommend them!!5 Stars all the way!!
We had our windows and railing cleaned today. Amazing job!! Gary and Duncan were fabulous as in Brandon! I highly recommend these guys - will have them next year for sure!! Thank you 👍
Their crews are clean cut and very professional!!
Fantastic, dedicated professionals. Brandon is fast and respectful. We are always so impressed with the windows when they are done!
We use Brandon whenever we need our windows cleaned. We just had the 'Platinum' service and I have to say it was fantastic. Brandon is so courteous, friendly and provided high-quality service. Our windows look amazing and the each window sill looks brand new! Great service all round. Highly recommend Brandon and his team.
Just had my windows cleaned and I am very satisfied with the results. Brandon and the team were very friendly and easy to talk to. It shows that he enjoys his work and is proud of it.
Brendon's guys just cleaned our windows, and they are now sparkling clean. What nice, hard working guys. We will definitely recommend their service, and use them again in the future. THANKS GUYS!!
I have used many window cleaners over the years. None compare to Brandon. Top Notch! I highly recommend his company.
I"m a huge fan of Brandon...and I appreciate the hard work and excellent results after he and his team have been to my home. "Next Level'....is the best home improvement and window cleaning company in Kelowna!!
Amazing... super efficient, job well done. Really dedicated hard workers. Clean cut and very honest. Good company to deal with.
Brandon cleaned and fixed our gutters. He was diligent in fitting us into his schedule and provided quick, reliable, and affordable service. We would have paid double what he charged. Will use this company again!
HELPING YOU LIVE YOUR NEXT LEVEL LIFE
We want our clients and team members to live their life to the fullest. That begins with prioritizing what matters to you, and then becoming relentlessly intentional with making it happen.
With all the time and money we save you, you will be able to take the afternoon off and perhaps fit your workout routine in, maybe coffee with a friend, or a lunch date with your spouse… and when you come home we will have your home all shined up!