When it comes to treating the moss on your roof, there are a few factors that will impact the final cost.
1.) The square footage and area being treated: In order to warranty the cleaning, the entire roof of the house must be treated to prevent spores under the shingles from re-spreading to the shady areas etc. The bigger the home, obviously the bigger the roof, resulting in more cost of product and application.
2.) Difficult access or obstacles: Will anchors need to be installed to access the roof? Is there a Japanese maple tree or an award winning garden that we will need to protect? These factors can add cost to the project.
3.) The type of roof: barrel clay tile roofs have a lot more surface area than something like an asphalt roof.
4.) The pitch of the roof: steep roof pitches not only have more surface area, but they are also harder for our technicians to access .
An average cost for a 3000 square foot house is around $600-$800. This would include inspection, plant protection, application, and our 5 year softwash systems warranty. Taking all things into consideration, like the cost of a new roof, the future life you will get out of your roof, and keeping your existing roof warranty in tact, professional roof cleaning is a great solution for homeowners! Saving you money, and keeping your roof in great shape!
Contributed by: Live Next Level Window Cleaning – Foremost Experts in window and gutter cleaning and home maintenance.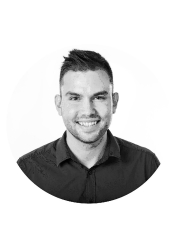 Latest posts by Brandon Gawdun
(see all)