What are the biggest things to consider when choosing a gutter cleaning company?
Gutter cleaning is not a glamorous job. Its dirty, messy, and involves a lot of general labor. Since there's no real "skill" a lot of people consider price as the biggest determining factor to the company they choose to clean their gutters. But there are a few other factors besides price to consider.
1.) Are they insured? With a lot of fly by night gutter cleaning companies out there, you will want to know if you and your property are protected from the risk of liability. As said before, gutter cleaning is a dirty and risky job. Does the company carry Worksafe BC insurance? Do they carry general liability insurance? If they don't then you as the homeowner could be at risk for the liability. Its good to get this stuff in writing and to ask the company about their method and if its in accord with Worksafe BC's standards.
2.) Are they experienced? There's a lot to consider with this. Will the company use standoffs on the ladders so as not to dent the gutters from resting them against them? Will they perform the work safely? Is their method the best way to get the debris out and clean the downspouts?
3.) Is there a guarantee? What type of guarantee do they have? Do they stand behind their work and document it so if something was to go wrong they have it on record?
Contributed by: Live Next Level Window Cleaning – Foremost Experts in window and gutter cleaning and home maintenance.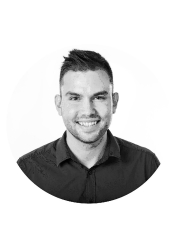 Latest posts by Brandon Gawdun
(see all)