Perhaps you've taken the time to browse through some of our reviews, if so we thank you for considering us! A lot of people here in Kelowna want to know what others are saying about us, and the Live Next Level movement. So here are a few reviews from REAL customers that we service on a regular basis.
Again, to assume that we are the right fit for everyone is simply not possible, but hopefully these reviews will help you get a sense of what we strive for in customer happiness!
D Jensen
1 Review
A Month Ago
Excellent service. Workers arrived on time, showed skill and flexibility, finished by checking with me about the job, and demonstrated a keen desire for customer satisfaction during their time at my house. I highly recommend Next Level Window Cleaning.
Tim Wood
8 Reviews
3 Weeks Ago
These guys were professional from the get-go, great detailed quote and different level of service options, good discounts on combining services, and the crew did a great thorough job. Most importantly our newly renovated house was well taken care of with care to put down mats on hardwood under ladders, wipe up all water, remove paint overspray from windows, etc… No damage and great cleaning job thanks so much you will be my go to for house maintenance!
Chad Weninger
5 Reviews
7 Months Ago
The team at Next Level was amazing!!! Big shout out to Brandon and his team, they did an amazing job and my house shines again. Amazing what a clean window does to your house. Thanks guys, highly recommend them for anyone needing a window clean or a house shine.
key patryluk
1 Review
A year ago
This week, Brandon and his crew cleaned all the windows in my home, inside and out. They washed all the screens with soap and water and cleaned the sills of windows and sliding glass doors. From the beginning this was a positive experience. I was given an accurate estimate, there were emails to
confirm every detail in advance and when the job prior to mine took a little longer I got a call to explain. In spite of dizzying heights and many many big windows, the guys were unfailingly cheerful, polite and focused on doing a fabulous job. I am so grateful to have found a company so trustworthy, efficient and priced fairly. I recommend Next Level Window Cleaning without any hesitation. Thank you Brandon and crew!
iamnananaka
1 Review
A year ago
Earlier this month I watch a crew from Next Level clean some office windows in town while I was waiting in my car for my husband. This crew was very meticulous, doing a great job and then going over their work checking it before leaving. I was impressed that they drove a clean well cared for company van, my first impression was this company had pride in their work and their property.
I looked up the company on their website again I was impressed with this company, I then phoned for a quote. Brandon returned my call, came out next day to give me a quote. The crew that came to my home was very accommodating, they followed my request to do certain windows first. We had them clean our eave troughs as well as windows inside and outside. We are very happy with their work, the crew were polite and moved through the house quietly and quickly.
Brandon has a very good personality, he is polite, respectful and knows his business! The young boys on the crew we had came clean, and neatly dressed. They also had great personalities, they were polite and careful while removing screens and working around our furniture. We will recommend Next Level to our friends and family. Their phone number is saved in my address book for the next time I want work done.
Thank You Brandon and your crew! D.
Contributed by: Live Next Level Window Cleaning – Foremost Experts in window and gutter cleaning and home maintenance.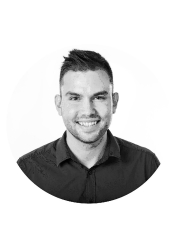 Latest posts by Brandon Gawdun
(see all)