While cleaning your gutters our technicians will keep buckets and bags close by and scoop all the debris into them. Occasionally, debris is accidentally dropped over the edge, or when it's muddy it can slop down the outside of the gutter.
Our team will go around the home after cleaning and make sure all areas are picked up, swept up, and rinsed where needed. We want to leave the property looking better than when we arrived. All debris from the gutters will be out into contractor bags and hauled away for you.
Occasionally, when the debris is only organic (leaves or needles) and doesn't contain any mud or shingle grit, it may be able to get placed in your outdoor green garbage can. The crew leader will check with you first before he does this. If the gutter debris is going to fill the bin or be really heavy we will make sure to haul it away to the dump. All debris is brought back to our head quarters and then shipped off to the dump weekly.
Contributed by: Live Next Level Window Cleaning – Foremost Experts in window and gutter cleaning and home maintenance.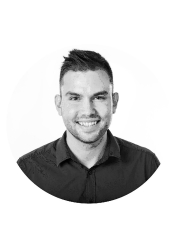 Latest posts by Brandon Gawdun
(see all)