Short term rentals are becoming a hot topic in the real estate investing community, especially here in Kelowna. In fact if done right, there's potential to double or triple your cash flow with an effective strategy!
Every spring and summer visitors flock to the Okanagan Valley to enjoy its beautiful weather, lakes, golf courses, and wineries.
By increasing the perceived value of your short term rental, you can get better reviews, a higher rating, and a higher price per night.
Or perhaps you're wanting to spruce up the look of your own property before the company comes to experience the best of the "Okanagan Lifestyle".
In any case here are 5 ideas to boost your curb appeal and accentuate your property without breaking the bank.
Wash the exterior siding.
Over time dirt, debris, algae, and spiderwebs will build up without you even noticing. You would be surprised at what a difference a good wash will make on the exterior of your property. Softwashing is the safest most effective way to get the siding looking great again. Rather than just pressure washing a home with water, Softwashing harnesses the use of professional detergents and low pressure so that amazing results are achieved with no damage done to fragile siding.
Give the front or main entry door a fresh coat of paint.
Refreshing your front door with a new color can give your place a great first impression and really make the place pop.
Level up your landscaping .
Planting some fresh flowers, or adding some new mulch can do wonders to the exterior feel of your home. Keep your lawn short and maintained, its amazing what a little weed wacking and edge work will do.
Softwash Your Deck or Patio.
Enjoying a glass of local wine on the outdoor patio after a long day out on the water or golf course is probably one of my favourite things to do in the Okanagan. Our softwashing detergents will completely eliminate any allergens, mould, or algae, so you can enjoy those beautiful sunsets and bbqs on a nice, clean and fresh feeling patio.
Clean the windows.
Cleaning the windows might possibly be one of the smallest investments you can make for the most return, in terms of overall value and feel of your home. Clean windows not only enhance the quality of your view, but you would be surprised at how much brighter your home will be inside after a good professional clean. Clean window frames and tracks keeps away unwanted algae and pollen buildup, and makes the the windows themselves feel new again.
If your looking to get a few of those items checked off your list please don't hesitate to reach out! Live Next Level is Kelowna's premier home service company and we specialize in Window Cleaning, Softwashing, Gutter Cleaning, and Roof Moss Treatments.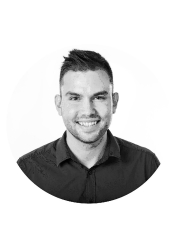 Latest posts by Brandon Gawdun
(see all)