Few things brighten the appearance of your home like clean windows
You will love the results.
What to expect?
Once you schedule an appointment with us our team will show up to your door on time and ready to go.  Our team is uniformed, insured, and well organized. Our trucks are lettered and clean.  The crew leaders carry iPads to document any concerns and also to make sure nothing is looked over.  We use the top of the line equipment, combined with traditional streak free squeegee methods, to provide you with the best clean possible.
Interested In a Quote? Fill Out the Form Below.
Commercial and Strata Window Cleaning 
We have invested in the proper equipment and training to get the job done safely and efficiently 
Do you have a downtown office that needs our services?  Or perhaps you are a property manager or on the strata council and haven't been happy with the previous cleaners?  Lets be honest, if something goes wrong its not us who get the initial feedback it's you isn't it.  (I know because I personally live in a condo and everytime we get our building serviced it can be a nightmare for our strata to make everyone happy) You know more than anyone that trying to keep everyone organized and happy is an around the clock job with often little appreciation or cooperation.  Our job is to make yours easier.  Specializing in residential window cleaning gives us an advantage when dealing with big strata townhouse projects or retirement homes and condos.  For the most part we know what people want.  We instill confidence in the little old lady who is stressed that we might miss one of her windows and sits around all day waiting for us to clean it.  Our professional uniforms and clean cut team never make anyone feel nervous or uneasy about us walking on their property.  One of our main company principles is integrity before profit, and with big projects quality can often be overlooked or "Swept under the rug" so to speak.  Not with us.  Our honest technicians will note any concerns with your property and send a report to the council after completing a job.  Were in this for the long term and constantly looking at ways to meet your needs better, help you stay on budget and keep everyone fed and looked after.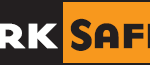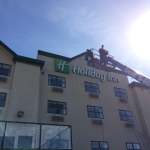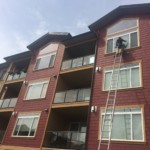 Regular Monthly or Weekly Storefront and Restaurant Window Cleaning
Automate Your Window Cleaning
Does your business or restaurant get a lot of foot traffic everyday?  Is it embarrassing when the sun comes out and hits the windows in that "Oh so not perfect light"?  As a manager or team member to a company you have a lot on your plate already and sometimes delegating the window cleaning to a lower paid employee can turn out to be a waste of resources and end up looking worse then it started.  Thats where we come in.  We automate your window cleaning for you.  We make it easy for you and for the price we charge we guarantee that it would take you at a minimum 5 times as long to get the same results.  Next Level Window Cleaning services a commercial route each month and some weekly and biweekly commercial accounts.  This service is fast and efficient and leaves your business to stand out with the added curb appeal.  We usually try to do this work early in the morning so that we don't disturb your clients from engaging with your business.  A regular maintenance program in the long run will not only save you money but make you money.  Keep your brand shining bright and have peace of mind knowing the job will now be automated.  Included with every monthly or weekly account is a complimentary frame wipe of all frames and doors on your business to leave it shining bright!
Post Construction Window Cleaning 
Patient, Positive, Easy to Work Around.  Everything You Want On Your Jobsite.
Need some positive people on your job site?  Tired of people blaming others for lack of follow through?  Getting everything done on time and in order is a lot easier said then done.  A lot of trades make promises to finish at a certain date but there are often many surprises that arise.  We realize that patience, communication, and good organization are traits that are necessary in the building space.  We know that not everything goes as planned and that sometimes the date can be pushed back or even moved forward sometimes.  Next Level Window Cleaning is willing to work with you in a patient and respectful manner to help you get all those projects taken care of.  We take ownership and complete responsibility of our work.  Post Construction window cleaning comes with the greatest risk and should be left to highly experience window cleaners only.  Stucco, concrete, sillicon, and paint overspray can make it tricky and also put you at a high risk for scratched glass if the cleaner doesn't know what he's doing.  We are very careful not to use razor blades on tempered glass.  Tempered glass (such as patio doors, railing glass) can be left with a fabricating debree on the glass at the time of its manufacturing.  Razor blades used on this type of glass can break off the fabricating debree under the blade and cause scratches to the glass.  Knowing this, Next Level Window Cleaning works with concrete dissolvers and special products that can remove the construction debris from the windows, "Blade free".  We work with many builders in Kelowna and do our best to provide them with the most prompt and professional service.  In fact we have such good relationships with our builders that rarely do any of them even ask us for a quote anymore as they are confident we will take the best care of them for a fair rate.  
Have a Question?  Call Us! 250.826.4843