So your home is in need of some cleaning, you've attempted to do some of it yourself but with life being so busy and the risk of heights in the back you're throwing out the idea that it might be good to hire a professional for the job.
You pull out your phone with your trusty google search and look up "window cleaning Kelowna" and notice that there are many different service companies to choose from. A few things run through your mind, how much is this going to cost? Who's going to give you what you want? How do you pre qualify them? Perhaps your scared of getting sucked into a sales funnel that you don't want to commit to.
Well we feel your pain and so we decided to write an article to help give you a general overview of what's involved in hiring a professional cleaning contractor.
We've narrowed it down to 5 basic things that we feel you should consider.
Cost,
insurance,
expertise,
reviews,
and what they specialize in. 
1.) Specialize:
To start it would be good to mention that not all window cleaning or pressure washing companies are built for the same clients. When it comes to the market in Kelowna there's many types of clients and the way they like to be served usually differs. For instance the level of service between a window cleaning company that cleans mostly all 4 story commercial buildings or store front glass is going to be a lot different than a company that's set up to clean mostly residential. The feel will be different. It's good to ask the company what they specialize in. A company catoring to residential is generally going to care a lot more about what type of people they hire and bring to your home. Some companies are built on volume, and some on giving a more unique experience. It's good to make sure that the company you choose understands your needs for the project.
2.) cost
In line with the style of company comes the cost of the work. Most service companies will offer an up front free estimate before they go ahead with the work. Others may work at an hourly rate. You should note that an hourly rate an be decieving and relies heavily on how efficient the company is, or if they are just leaving a brand new beginner employee to milk the clock for a day. It's good to ask questions about what the pricing includes. There are a few factors that generally go into price. Commercial companies that are used to volume are typically a bit cheaper than residential companies that serve a market with a need for higher service. Do the employees make a living wage? Do they have high turn around with the team? What methods are they using to clean? There's lots of factors and it ultimately depends on your needs as a customer . In most cases it's safe to say that you get what you pay for, but even then we have seen some of these fly by night companies going door to door and charging astronomical pricing, so always good to do your homework.  *see our blog on pricing for each service for a full breakdown
3.) Insurance
As you know this is a big one. There are two types of insurances that most service companies should carry. The first obvious one is WCB (work safe BC) coverage. Work safe bc coverage tends to be quite expensive so this is a good pre-vetting insurance to make sure the company is legit. WCB insurance covers you the homeowner if the company were to have an accident on your home or commercial building . Without that, you the homeowner could be held liability for the accident. *see blog on how to check if a company has wcb
4.) expertise
With the low startup cost, home services like window and gutter cleaning typically can attract a lot people Looking to start there own company. There's quite a few "one man shows" in the industry. Some of them are very well educated and know what they're talking about, but others might be strong on the sales side but weak on the technical side. No window cleaning and pressure washing is not rocket science but there's a lot more to consider than most home owners know. Razor blades used on the wrong windows can create nightmares of scratched glass claims and pressure washers used incorrectly can damage and even remove the paint from your siding or home. It's good to do some home work and make sure the company is experienced. *see blog on how to tell if the company knows what they're doing
5.) Reviews
In the tech world that we live in Reviews are everything, especially google reviews. Companies who have been in business for a long time usually build up the most of these reviews. Reviews are so important to businesses today. But what about fake reviews? How can you tell? Well the truth is, sometimes you can't. in general google is pretty good with sifting out false reviews but some companies have still managed to figure out the algorithms to forge some. Usually by reading through the content you can tell what reviews are real and which reviews are paid. Real reviews are written by real customers and you may be able to click on their profile and actually see other companies they have given reviews to.
Hopefully that helps! Those are the top 5 things to consider when hiring a service company. We've written many other articles to help you do your research feel free to check them out! And if you need anything from us please don't hesitate to reach out, we are here to serve.
Contributed By: Brandon Gawdun  Home Service Expert at Next Level Window Cleaning Kelowna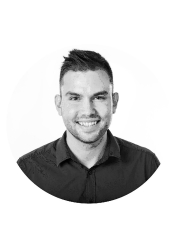 Latest posts by Brandon Gawdun
(see all)