The water fed pole is a method of window cleaning that is getting more and more popular here in the Okanagan area. The idea gained traction in Europe due to the fact that the safety laws for ladders were a lot more strict, and window cleaners were forced to innovate in order to get hard to reach windows without using a ladder.
How does it work?
The water fed pole (or tucker pole) is a long extendable pole (usually made from carbon fiber) that has a soft bristle brush on the end. Water is fed up through the pole to the brush and out onto the window.
How is that different from using the hose to clean the windows?
Since most tap water contains invisible particles, when tap water dries on glass it usually creates visible water spots. However, by using a specialized filtration system to run the water through, we are able to remove all of these dissolved solids from the water. Then once the water is pure, we are able to use professional water fed poles to scrub and rinse windows up to 6 stories high, leaving behind nothing but a spot free shine!
But is the quality the same as traditional window cleaning?
This is a question often debated in the window cleaning world. The truth of the matter is that if trained and performed correctly, pure water fed pole window cleaning can create amazing results as good as, if not better than, traditional window cleaning. Again… its not a magic wand, just like a squeegee requires some practice and knowledge, the water fed pole requires a similar amount of insight to get the results you want.
Contributed by: Live Next Level Window Cleaning – Foremost Experts in window and gutter cleaning and home maintenance.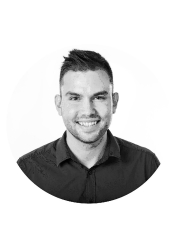 Latest posts by Brandon Gawdun
(see all)