When it comes to the price of gutter cleaning, there are 3 things we consider with every quote.
1.) How many linear feet of gutter do you have? Average cost per linear foot starts around 1$/foot. If the gutters haven't been cleaned in a couple years the cost can increase about 20%. If the gutters have gutter guards on them the cost can be as much as double because the crews will have to remove all of the guards, clean, and then re-install. Bulk discounts are generally offered to property managers and stratas.
Most homes here in Kelowna have between 200-300 linear feet of gutter. Average cost is around $225 for a standard 3000 square foot cost.
2.) Safety and access: Is the roof walkable? Are the gutters 3 or 4 stories high? Are the ladder climbs on a slope? These factors might increase the cost but it shouldn't be too significant.
3.) How full are the gutters? How long has it been since the last clean? Is the roof covered in debris? If gutters haven't been cleaned in a couple years or we assume it will be a tougher job than the average the cost will most likely be about 20% more for the initial clean.
Contributed by: Live Next Level Window Cleaning – Foremost Experts in window and gutter cleaning and home maintenance.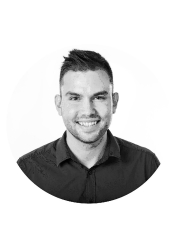 Latest posts by Brandon Gawdun
(see all)