Tired of attempting to clean the windows yourself and wondering what it would cost to have a professional clean them? Do we charge hourly or by the job? Here are the top factors that influence how much your window cleaning is going to cost.
1.) How many windows do you have? Or even more specific, how many window panes do you have? Next Level's window cleaning pricing is based off a pane count of your home or business. We count up big panes (like patio doors, picture windows, and bay windows), regular panes (like the slider window on a bedroom), and small panes (french grid). We will count up your railing glass, skylights, and even your screens. Each of these panes has a specific price per pane we use to calculate the bid.
2.) Whats the access like? Do you have high windows inside that require us to bring an extension ladder into the home? There's an extra charge for this. Is your home built on a cliff or rock ledge? There is most likely going to be an extra charge for this as well. With windows 3 stories or less the price per pane is even across the board. The idea is to get an average, some take longer to clean and some go quicker.
3.) The level of service you want. With our residential window cleaning we offer 4 different levels of service. Outside windows only. Level 1 – inside and out. Level 2 – inside, outside, screens and basic track clean or Level 3 – in/out screens and a deep track clean. The price differs for each level of service.
4.) How dirty are they? Are the windows completely caked or have never been cleaned before? This could impact the price. If this is the case we will usually let you know the extra cost needed in order to restore them back to the original condition. Hard water staining, paint overspray, or construction debris are an extra cost.
Here are some averages:
In general our price per regular window pane is $5.50 per pane. This would be the price for us to clean it both inside and out. The average cost for a 3000 square foot house would be $200 for exterior window cleaning and $350 for inside and out. Again, this can vary depending on the amount of panes, screens, access, and level you select.
We've designed our pricing to allow us to never rush in your home but rather, to be able to take the care and attention your windows need in order to achieve a sparkling clean!
Contributed by: Live Next Level Window Cleaning – Foremost Experts in window and gutter cleaning and home maintenance.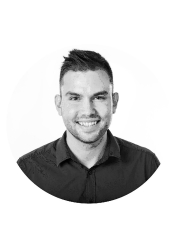 Latest posts by Brandon Gawdun
(see all)