This is more of a personal question depending on your budget and your standards, but we will discuss a few factors, and what the majority of our customers do. To start, with residential windows cleaning especially, we recommend at least having your windows cleaned once annually. If you wait longer than that, not only will the view be less than stellar but you can actually run the risk of damaging the windows.
Hard water and minerals from taps and sprinklers starts to build up on the glass and can start to create hard water staining, which eventually can etch the glass and make it difficult to restore. So its better to stay consistent with your cleanings and maintain the integrity of your windows.
Most of our customers get the level 2 or level 3 package in the spring, followed by two additional exterior cleans throughout the year (usually mid summer and fall). When it comes to commercial cleaning and keeping your business looking sharp, regular monthly window cleanings are more popular, and can be matched to budget as it goes a lot quicker with a regular clean.
Contributed by: Live Next Level Window Cleaning – Foremost Experts in window and gutter cleaning and home maintenance.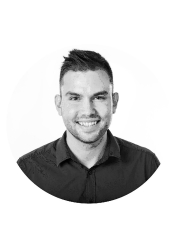 Latest posts by Brandon Gawdun
(see all)