Gutter cleaning requires a seasoned and reputable company in Kelowna. With years of extensive industry experience, your local professionals clean gutters with high-quality services and timely deliverables. When looking for a quality gutter cleaning company in Kelowna, however, there are several things to keep in mind.
For one, they should offer instant online quotes and estimates. Second, they must be able to get the job done right within a professional timeframe. Third, your gutter cleaning team must answer all questions and concerns, while keeping you in the loop throughout the entire cleaning process. Lastly, make sure you get value for your dollar with all gutter cleaning and moss removal services performed.
Why Gutter Cleaning is Important?
Gutter cleaning can prevent a myriad of issues for your home or property. This includes flooding in basements, as well as foundation damages and rotting wood. Failure to have your home's gutters cleaned may also result in stained walls and persistent dripping sounds. Similarly, structures can pull away from your home if not repaired and cleaned in a timely and affordable manner.
With this in mind, you need a quality gutter cleaning company in Kelowna to meet all your demands within time and budget. These experts can increase the value of your property, while removing gutter rot that can spread to the roof and other areas. It is also essential to ask them plenty of questions, while reviewing their industry ratings and customer reviews – testimonials online. This will help you make a worthwhile and informed decision across the board.

Here are some of the essentials you should look for in your local gutter cleaning service company:
• Honesty, integrity and clear communications about the gutter cleaning and moss removal process. Timely arrivals, competitive prices and cleanup after the job is done.
• Ensuring a thorough cleaning job – eliminating debris and removing shingle grit with a clean finish left behind.
• Teams or specialists that inspect downspouts, while cleaning out elbows and flushing out adjacent structures.
• Making sure your gutter brackets are fastened and screwed on correctly.
• Gutter leak repair, as well as fixes for damaged or bent sections.
• Cost-affordable gutter cleaning, gutter whitening and moss removal services. Ask about any special discounts or promotional offers going on.
These are the cornerstones of any professional gutter cleaning company in Kelowna. It is also advised to check the services they offer at their website or social media pages. This will keep you aware of all services performed – and prevent any miscommunications or frustration.
What about Moss Treatment?
Gutter cleaning and moss removal usually go hand in hand. Therefore, when looking for a gutter cleaning specialist, ask about moss removal and its importance in protecting and preserving your property. If left untreated, moss can spread to your roof and impact the asphalt shingles. As a form of bacteria, moss must be eliminated with special liquid solutions that only local professionals can provide.
While you can always do the DIY route, lack of experience can cause less than stellar results. Local moss removal professionals will explain the entire process in detail. They also monitor the treatment job from start to finish, which restores your structures back to function with aesthetically-pleasing visuals.
For a quality gutter cleaning company in Kelowna, simply contact or visit:
https://nextlevelwindowcleaning.com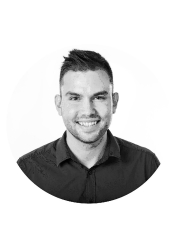 Latest posts by Brandon Gawdun
(see all)