Basic track cleaning : our technicians are going to open your window and take a micro fiber rag to the tracks and give them a quick wipe out with soapy water. The method is really quick and great value for the price.
Deep track cleaning: our technicians are going to spend more time on the window tracks. They will work with a spray bottle and track brush to do a more detailed clean of the track. They still won't be able to get into every little corner as they won't be using a tooth brush but the service is still much more detailed then the basic. In some cases the technician may even use a track vacuum to get the big debris out.
Contributed by: Live Next Level Window Cleaning – Foremost Experts in window and gutter cleaning and home maintenance.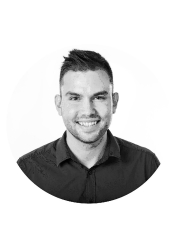 Latest posts by Brandon Gawdun
(see all)